Want to know the ONE THING that I believe has contributed to my business success more than anything else? The best investment I ever made?
My #1 business investment of all time is WITHOUT A SINGLE DOUBT: attending great business events/seminars/workshops.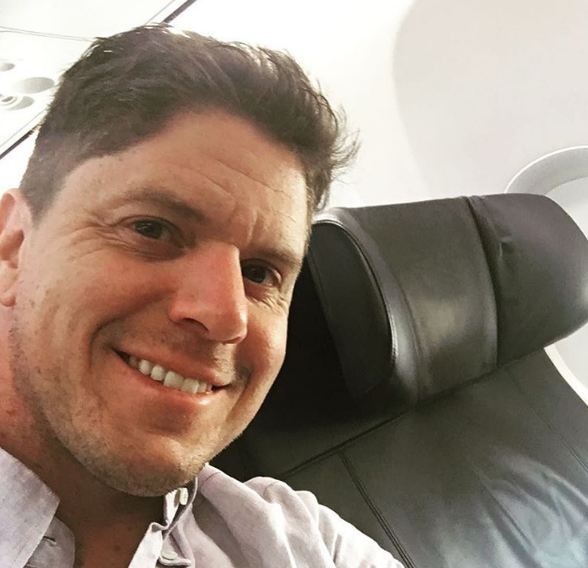 That is clear as glass to me as I'm on a plane (sitting in first class for free — click here to see how) heading back home to Panama and reflecting on attending the most world-class event I've ever been to: Mastermind Talks.
Here's a small sample of the magic that just happened including:
Landing a 7 figure optimization deal…
Meeting incredible masters of their craft that I will no doubt at one point or another hire or partner up with…
Building new friendships with like-minded high performers…
Learning new tactics that will boost my profits.
Just having a BLAST…
That just doesn't happen when you stay home. As much as I love to travel with my wife, I love staying home and getting into a good groove even more at times.
However, when epic opportunities come… You gotta go for it. I get off my ass, get on a plane and show up.
It all started when I started flying down the master of fighting science, Christophe Clugston, to come do self-defense events. I was amazed how fast everyone would LEVEL UP at each event. It was like magic. Within 8 hours, we would all be able to do many things we weren't able to do before.
Then I started buying marketing and copywriting seminars on tapes. It was useful. However, it was NOTHING compared to attending a LIVE event.
My first live marketing event was Dan Kennedy's "Last Ever Copywriting" seminar… Your brain picks up about 10X more knowledge being there in person that it will from watching a video or listening to an audio. You CAN'T beat immersion.
When I saw the value… I went on a tear… several Gary Halbert seminars… John Reese's Traffic Secrets seminar… Gary Bencivenga's retirement event in NYC… Clayton Makepeace… John Carlton and on and on.
Each event added to my neural net. I would come home and try to apply what I learned as FAST as possible.
Once you have a successful online funnel, ONE little upgrade can be worth 6 figures of extra revenue a year. That's the magic of it.
So early on in your evolution, it's normal to attend events for strategies, tactics and skill building.
However — the REAL MEGA value of going to events is NOT the knowledge. It's the PEOPLE.
In fact, these days I almost never go to an event for knowledge. I go to reconnect with people I know or meet new people. That's where the magic is.
And that's why I went to Mastermind Talks (MMT). 75% of the event is structured so you MEET and CONNECT with people. The other 25% is learning cutting edge things from experts.
5 Keys For Choosing The Perfect Events For You (The Best Investment You Can Make)
Key #1: PRICE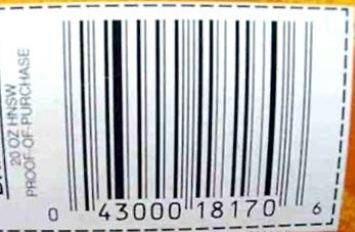 Here's a "secret": Most of the best events are often the most expensive because of the people it draws. Not everyone can drop $5,000 or $10,000 for a 3-day experience.
However, all of my top 5 events of all time were more than $5,000 each.
Key #2: CURATION
What makes MMT so valuable is that they curate the audience. Out of thousands of applications, they accept 150 people. Each person has to be invited and vetted. You can't just "pay to play".
Another amazing curated event is Awesomeness Fest put together by MindValley.
Key #3: SIZE
Bigger is NOT better (when it comes to events).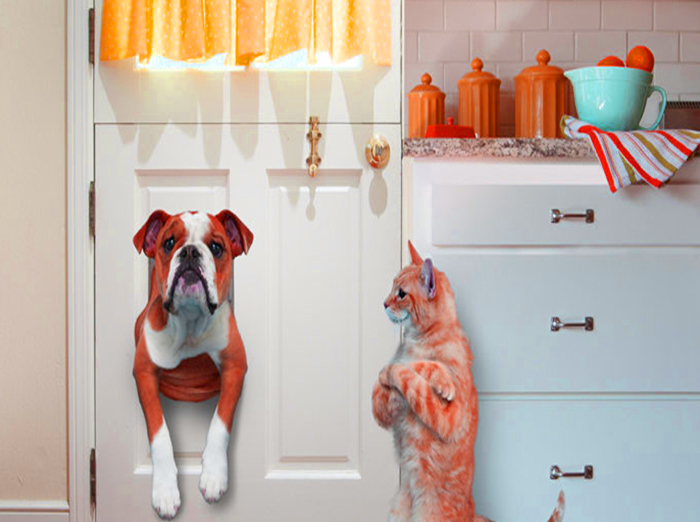 The smaller the event, the more you'll connect with other attendees.
In a room with 12 people, you'll connect with everyone there. With a room of 1,000 people — you might connect with 10 people.
150 people are about the biggest event for maximum networking. The human mind can't really hold more people in mind than this.
When I go to Traffic And Conversion Summit, it's just too big to network effectively. I go to see old friends and strengthen relationships. When a crowd is that big, people will naturally go find their friends. Of course, you can always meet new people by going to your friend's parties
Key #4: Friends
Ideally, go to events where you know at least a few people. That will make it easy to meet their friends and associates. That's the easiest way to expand your circle: connect with your friends' friends.
It's also wise to go to events that have been validated by people you know.
Key #5: Structure
The structure of the event changes the impact greatly.
Most events fall into these 3 types:
1. Big seminars
This is when you're in a room with hundreds or thousands of people.
PROS:
They are usually lower priced.
You get exposed "buffet style" to a bunch of content
CONS:
Content usually lower quality
A ton of speakers (versus one)
Sometimes there's a lot of pitching from the stage.
They harder to network at.
2. Workshops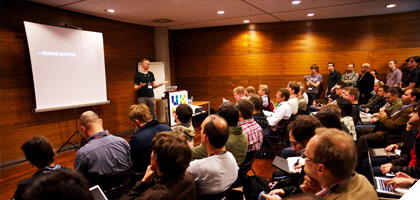 Workshops are usually smaller events — where you really work on building your business. Hot seats are one of my favorite formats to do as a workshop.
PROS:
Skill building
You can interact with the teacher
One (or 2) teachers — they can go deeper
Easy to network at
CONS:
3. Networking Events
PROS:
Perfect for meeting new people
Acquire content through interactions
Making joint venture deals
CONS:
Not designed for skill building
Content is secondary
The Compound Effect
There's an undeniable COMPOUND EFFECT that happens on two levels when you attend events:
Your knowledge keeps on compounding and growing in power.
The strength of your relationships keeps compounding and growing in power.
So don't make the mistake of attending one event and thinking "I'm all set." It's no mystery why many of the most successful people you'll ever meet spend $50,000 a year on attending events.
The Cool Guy Factor
So now that you're at an event — what do you do?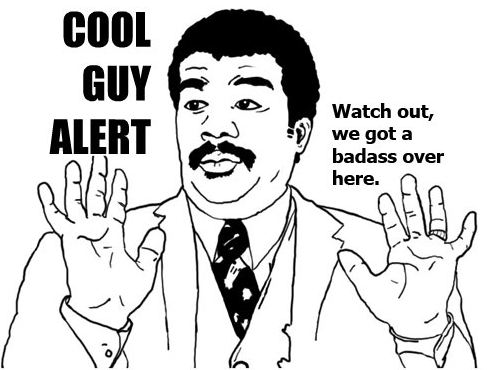 Do you start pitching everyone you meet? Do you vomit your life story onto everyone you meet within 60 seconds of saying "hello"?
HELL NO!
I remember attending events early on and reading networking books and the whole process felt painful.
Instead of "trying to network" — I just follow an organic process.
It's really simple:
1. Listen to people INTENTLY
2. Give value every chance you get
3. Be authentic
The majority of people FAIL at #1. They couldn't listen to other people if they were forced to at gunpoint. They can't wait to tell you about themselves and barely ask any questions about you. FAIL. The key is to get to know THEM.
The next thing is GIVE VALUE EVERY CHANCE YOU GET.
Value comes in many shapes and sizes. Have you figured out something in your marketing that's working really well? Got a new traffic source that's rocking? Found a great app… A new time-saving process? Are you a health expert? If so, share the gems.
It's a good way to show off your expertise while giving people value. The mastery is to find what's of value to each person. Everyone values different things.
Last but not least: BE authentic…
Just be yourself. There's a certain percentage of the people at an event that you're going to resonate with and become friends and allies.
At any event, there's maybe 20% of the crowd that I REALLY resonate with because we have many things in common. If I'm being authentic, I'm naturally going to connect with them.
I always feel an event is a BIG WIN if I make one new genuine lifelong friendship.
If you attend the right events… listen intently, give value and be authentic — you'll be blown away with the value that you get (and give) at events.
INVITATION:
I really enjoy doing events. It's one of the most emotionally gratifying things for me because I SEE the direct impact and build great connections. For that reason, I'm going to be doing 2 events this summer.
1) Hot Seat in Montreal with Dave Ruel in June
Going to be 2 fun days. We're limiting it to 8 people — we've already sold several seats. It's going to be a deep dive into all aspects of your business from all angles. We had several people DOUBLE AND TRIPLE their business after just one of those last year.
2) The Hyper Growth Workshop in Vancouver in July
This is only for people that are doing at least $100K/year and want to hit 7 figures as fast as possible. It's the framework I used to grow several 7 figure companies FAST. There are 7 Hyper Growth Levers that you can use to triple or quadruple your business this year. I'm limiting this event to 5 people. It's going to be 3 powerful days.
If you want to know more details — just write a comment below letting me know which event you're the most interested in and I'll send you the details.